Services
What we do
Digital Foundry is a custom software development shop. We partner with Fortune 500 & Global 2000 companies to think through, plan and build custom software solutions, from vision through production release.
Custom Software Development
Partnering with organizations to create fully customized software solutions that align with their unique business requirements and drive digital transformation, including web applications, mobile apps, enterprise software, and cloud-based solutions.
Technology Consulting
Offering expert guidance and strategic advice on technology choices, architecture design, platform selection, and developing a roadmap that enables organizations to leverage technology as a catalyst for growth and innovation.
Digital Product Design
Crafting intuitive user experiences, journeys and interfaces (UX, CX, UI) that enhance user satisfaction and access to value while handling complex technical functionality and workflows.
Digital Strategy
Crafting digital strategies that align technology initiatives with business objectives, leveraging insights, customer-centric approaches, and actionable roadmaps to drive growth, innovation, and competitive advantage.
Cloud Solutions & Migration
Leveraging cloud computing platforms to build scalable and cost-effective solutions and helping clients migrate their applications and infrastructure to the cloud.
Legacy System Modernization
Revitalizing outdated legacy systems by implementing state-of-the-art technologies, enhancing performance, security, and usability, and ensuring seamless integration with modern IT ecosystems.
Digital Transformation
Enabling organizations to successfully navigate their digital journey by integrating advanced technology solutions, optimizing processes, and transforming customer experiences, resulting in accelerated business success.
Product Management Services
Guiding organizations to effectively manage and evolve their digital products throughout the product lifecycle by providing strategic oversight, roadmap planning, feature prioritization, and market validation to maximize the value and success of your digital products.
DevOps & Agile Stewardship
Working with client teams to embrace DevOps practices and Agile methodologies to optimize software development and delivery processes, enabling continuous innovation, rapid iteration, and efficient collaboration.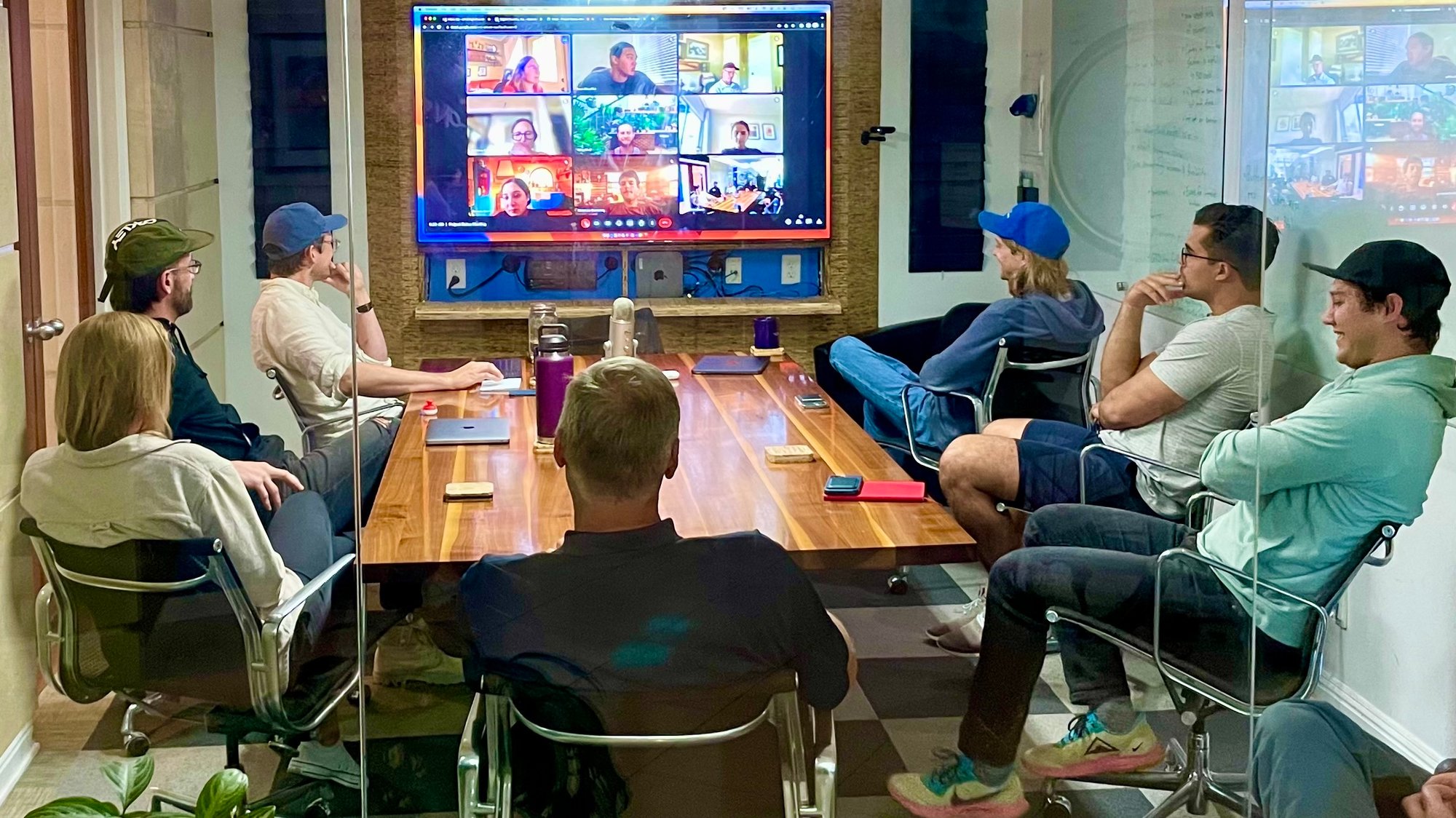 Our methodology
Driven by delivery
Digital Foundry is driven by a relentless focus on delivery, ensuring that every engagement, whether in the early stages of discovery or late into post-MVP production development, results in actionable deliverables that facilitate informed decision-making and actualize business value.
Our commitment to delivering value is ingrained in our approach, as we prioritize delivering tangible outcomes early and often. We hold ourselves to the highest standards, consistently exceeding expectations and delivering solutions that drive meaningful results for our clients.
We are passionate about Digital
Why we do what we do

At Digital Foundry, we are driven by the belief that companies can better serve their customers, employees, and investors with great software. Our mission is to help businesses unlock their full potential by delivering exceptional custom software development services. With our industry expertise and proven track record, we have become a trusted partner for Fortune 500 and Global 2000 companies.

What sets us apart is our deep understanding of the power of digital transformation. We seek out clients who share our passion for leveraging technology to drive innovation and growth. By partnering with Digital Foundry, you can tap into our wealth of knowledge and experience to achieve your digital goals.

Our collaborative approach sets us apart from the rest. We listen to your unique needs and co-design tailored programs that align with your specific project requirements. Our team of "T-shaped" digital specialists, led by highly collaborative project leads, ensures that we deliver meaningful, enjoyable, and forward-looking results.

With Digital Foundry, you can count on a partner who prioritizes your success, works diligently to exceed expectations, and consistently delivers exceptional solutions. We are committed to your digital journey and are ready to empower your organization with cutting-edge software development services.
What to expect when working with Digital Foundry

At Digital Foundry, we understand that every organization is unique and requires a personalized approach to their digital journey. We work closely with different teams within your organization, fostering collaboration and building high-touch partnerships. Our goal is to ensure that we align our efforts with your vision and objectives.

To create the ideal team for your project, we carefully select passionate individuals who are hungry to solve complex problems and take pride in their work. Our teams consist of digital strategists, product managers, UX/UI designers, architects, full-stack software engineers, quality assurance specialists, and digital program managers. What sets our people apart is their T-shaped expertise — deep knowledge in their specific functional areas combined with a breadth of understanding across the broader team.

Collaboration is at the heart of our process. We encourage you to join our daily standups and actively engage with the engineers working on your project. Through shared messaging workspaces and regular sprint planning and demos, we ensure real-time collaboration, priority setting, and the delivery of working software every two weeks. By fostering open communication and transparency, we enable you to have full visibility and control throughout the project.

One of our key strengths is our ability to move fast. We understand the challenges large organizations face, including analysis paralysis and excessive meetings. With Digital Foundry, you can overcome these hurdles and unlock your program's potential. We thrive in ambiguous situations, driving toward consensus by delivering tangible results that prompt action and iterative improvements.
When to use Digital Foundry

Digital Foundry is the perfect partner for organizations seeking to unlock their digital potential. We thrive on tackling challenging projects and solving complex problems. If your project is behind schedule, over budget, or lacking confidence in the current solution, we are here to help.

Our expertise shines in traditionally analog industries looking to transform into the digital era. We have a strong track record of working with government and civil organizations that need a technology boost. For highly complex domain spaces where off-the-shelf solutions have fallen short, we excel in providing custom digital solutions. Moreover, if you're embarking on highly innovative projects that require creative technical solutioning and fresh perspectives, we are ready to lend our expertise.

Digital Foundry is your go-to partner when you need to get your project back on track. Whether it's meeting timelines, staying within budget, or ensuring your solution aligns with your business needs, we have the experience and dedication to deliver results that matter.
How to engage with Digital Foundry

To get started with Digital Foundry, simply reach out to us to schedule a 30-minute introduction call. During this call, we will listen attentively to your current situation and the digital needs within your organization. We will share our capabilities and expertise, discussing whether our services align with your project requirements.

Drawing on our relevant experience from numerous successful projects, we will work with you to tailor a program that meets your specific needs. Together, we can embark on a digital journey that drives growth, innovation, and success for your organization.

Schedule an introductory call with our digital strategy team today and let Digital Foundry become your trusted partner in custom software development.
Meet with a Digital Strategist to discuss your project
Interested in working together? We'd love to hear from you!